Algo Trading Strategies Development
SpeedBot Algo Experts could transform your complex Trading Strategy rules to a fully Auto Algo Trading Bots
with Algo Development Services
. Our process serves your Specific Trading requirement and provides well tested algo trading bots based on your trading strategy.
Empowering Your Trading With Customized Algo Solutions
Automate Your Trading Strategy into Algo
Leader in Trading Algo development, we're helping investors of all sizes to thrive in an ever-changing Trading Technology landscape.
No matter if your Strategy is Equity, F&O, Forex or Crypto Assets
SpeedBot excels in developing custom algorithms for any trading strategy as per the client's requirement.
SpeedBot Algo Trading Experts!
The Decision Alpha - Developing tailor-made Algo trading solutions focusing on unique perspectives derived with 100+ Technical Indicators.
The Risk Managed Trade Execution - Develop your style of Trade execution into performing Algo Bots which Runs on SpeedBot Algo Trading Executors.
Algo Trading With Any Exchange & 80+ Brokers
Our Algo Trading System empowers beginners and experienced traders to make accurate trading decisions. The innovative tool is used for auto trading in major exchanges like BSE, NSE, Nasdaq, MCX SX, and NYSE.
Algo Trading Challenges Covered
No Need to Learn Any New Software Technology
With SpeedBot Algo Trading custom development, you put all the Algo Development, Testing, Deployment, and Support on the shoulders of a Top-notch Technical Army of Trading Algo Developers.
Access to Historical Data
As an investor, you just provide the rules you want to develop. All the analytical data needs are covered with historical data from 10+ years for equity and derivatives along with Indices like NIFTY, BANKNIFTY, FINNIFTY, etc.
Live Market Data Feeds
Builtin live market data feeds for Algo Trading strategy.
The robust cloud Infrastructure of SpeedBot is specially designed to execute your Algo Strategies as Bots.


Let's Discuss your Custom Algo Trading Needs
Options Algo Trading Strategies Customization
We understand Your Options Algo Trading Needs. Unlock the full potential of Options Trading with our expertly crafted custom options Algo Trading Strategies, tailored to meet your unique needs.
Mathematical Model-Based
Strategies entail formulating precise mathematical equations and statistical models to predict market movements and make informed trading decisions.

Index Fund Re-Balancing
Automating portfolio adjustments to align with the underlying index, optimizing weights, & maintaining adherence to the fund's investment goals.

Mean Reversion or Trading Range
Identify price deviations from historical averages and execute trades to capitalize on the expected return to the mean within a defined price range.
Volume Weighted Average Price
VWAP strategy calculates the average daily trading price for precise order placement, minimizing market impact and slippage.
Delta Neutral Options
Dynamically adjust a portfolio to maintain a delta-neutral position, mitigating directional risk & profit from changes in implied volatility & time decay.
Trend Following Strategies
An Algo that relies on moving averages, channel breakouts, and price levels to exploit favorable trends, without requiring predictive forecasting.
Arbitrage Trading Strategies

Designing a specialized automated strategy to identify and capitalize on price differences between dual-listed assets in different markets.

Time Weighted Average Price(TWAP)
The strategy that evenly spreads order executions over a specified time period to minimize market impact and achieve an average price for an asset.
Transform Your Trading Experience With SpeedBot's Custom Trading Strategy Development

Our custom algorithm development services are accessible to everyone for algorithmic trading. For systematic traders, our Custom Algo trading services are something you need the most. Focusing on unique perspectives and challenges, we at SpeedBot develop tailor-made Algo trading solutions as per our clients' needs.
We offer a vast range of AI-enabled custom trading Algo that works based on different trading strategies. This advanced trading software is compatible with real trading with trading strategy back-testing features.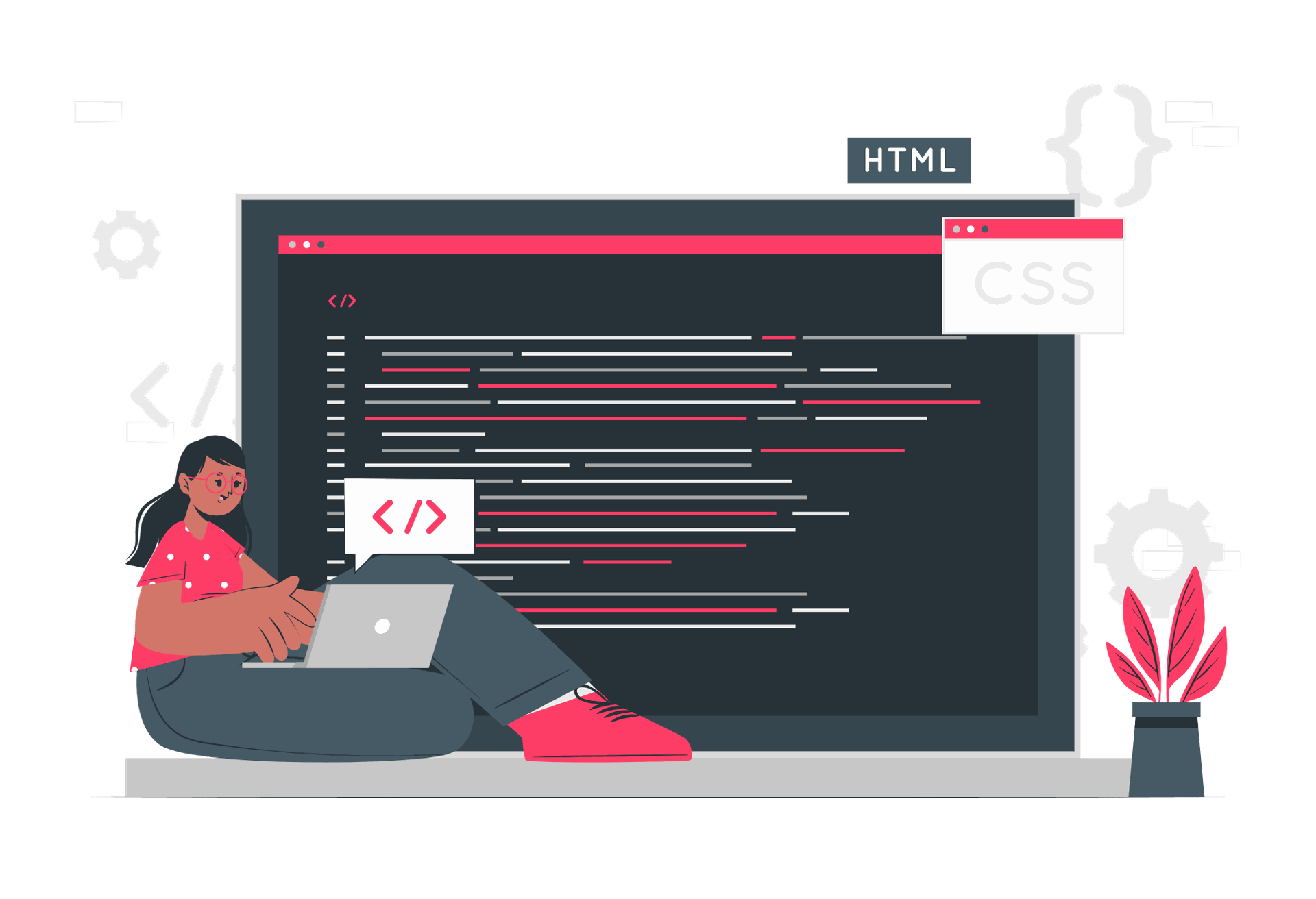 Transform your trading journey with SpeedBot's cutting-edge custom strategy development, delivering a revolutionary and highly optimized trading experience.

Custom Algo Trading Strategy Development We Offer
At SpeedBot, our custom Algo development services can significantly impact traders' performance and facilitate automated trading strategies in the financial market. We use advanced technologies to provide a comprehensive range of innovative Custom Algorithm Trading solutions.
Paper Trading Simulation
Custom paper trading simulates refining automated strategies with historical data, crucial for developing custom algorithms, assessing risk, and optimizing code before deploying Algo Trading with real funds.
Algo Trading Strategy Optimization
Automated trading for better performance and profitability, achieved by analyzing historical data, refining algorithms, and adapting to market changes, helping traders manage risk effectively.
Advanced Backtesting Report
Evaluates the historical performance of a custom algorithmic trading strategy, offering insights into profit and loss metrics, risk assessment, and essential performance indicators, helping traders refine strategies for profitable live market deployment.

Live Trading Automation
Execute predefined custom strategies in real-time, utilizing algorithms for instant and precise decision-making, enhancing efficiency, reducing errors, and seizing market opportunities.
Exclusive Testing on Historical Data
Exclusive historical data testing is crucial in custom algo trading strategy development, ensuring strategy effectiveness and reliability before live deployment.
Strategy Consultation
We assist traders and investors in optimizing algorithmic trading strategies through in-depth analysis, risk assessment, and tailored recommendations, enhancing financial portfolio performance.
Why Choose SpeedBot for Algorithm Development Services?
SpeedBot is a leading provider of custom Algo development services and can help you design efficiently by analyzing tailor-made algorithms. Below are the reasons why businesses always prefer to hire us over others.


Cost-effective Pricing

At SpeedBot, we provide the best custom trading algorithm analysis and development services at the most competitive pricing. We aim to help you design and analyze trading algorithms successfully. Our talent pool is highly skilled to provide value-for-money services to our clients.


High-quality Services

We work hard & provide the highest quality Trading Algorithm Analysis and development services. When clients hire us, we ensure the services are top-notch with multi-level quality checks. Our robust QA processes that we follow are perfect for ensuring the quality of our deliverables.


World-class Infrastructure

Having an in-depth understanding of the role of high-quality infrastructure, we aim to provide the highest quality Algo Trading Solutions. Our team of experts for custom trading algorithm development uses modern & sophisticated tools that enable us to deliver out-of-the-box results.


Advanced Tools & Technologies

Our experts always use the latest tools, technologies, and advancements related to the data and information technology fields so that the end product we create can provide the best assistance on advanced trading algorithm development services.


Quick Turnaround Time for Project

We always consider that every project is delivered on time because each project holds the same significance. As our prime target is to provide the best custom Algo trading development services, we understand that time is critical for all our clients. We always provide the best custom trading solution within a committed time frame.


Expert Team of Algo Developers

Our highly experienced IT professionals have first-hand knowledge of analyzing, designing, and developing trading algorithms as per requirement flow. All our developers have world-class qualifications and substantial knowledge and experience in designing, analyzing, and developing a vast range of trading algorithms.
Algo Development Process We Follow
At SpeedBot, the process of custom algo trading strategies consists of 7 major steps to ensure the best results.

1. Custom Trading Strategy Definition
We define the custom Algorithm needs of the client. Once our team understands the strategy requirement, we design and develop the proper Algorithm. Additionally, understanding the input data, desired output, and other requirements is necessary. Here the data helps to decide the buy and sell the trades.
2. Strategy Requirement Analysis
Our team analyzes the strategy requirement to gain proper insights into its characteristics, complexities, and potential trading solutions. We also study the data, identify the right patterns, and understand the connection between variables to consider various approaches for algo development.
3. Custom Trading Algorithm Development
Based on the analysis, our experts started to design an algorithm that could solve the problem effectively. Here we focus on selecting the appropriate data structures, checking the ideal problem-solving techniques, and designing the best flow logic of the Algorithm. Our advanced trading tool allows you to create a winning strategy.
4. Backtest Strategy
After creating the custom Algo trading strategy, we'll perform extensive backtesting to confirm its effectiveness and improve trading outcomes.
5. Paper Trading
Paper Trading is an important phase of custom Trading algorithm development. This simulation allows you to practice and refine your approach in a risk-free environment before committing real capital to the market.
6. Go Live
After successful paper trading, the next stage in the process is going live, where you implement your custom algo trading strategy with real capital in the live market.
I have been using the Speedbot Algo Trading App for more than a year now. I was impressed with the user interface and ease of trading and creating options strategies without any coding. The platform has helped me to backtest different strategies and save a lot of time as bots work for me. SpeedBot is highly recommended to anyone looking for a convenient and effective way to invest.
SpeedBot provides a user-friendly interface and the most advanced Algo Trading features. Create Option strategies and backtest option strategies with accuracy and efficiency. With its economical pricing and technical accuracy, Speedbot is definitely a must-try for traders seeking a reliable and profitable Algo Trading Platform.
SpeedBot is an excellent Algo trading platform to automate options trading. Features like create and backtest options strategies allow to create and backtest strategies with utmost accuracy. Till now SpeedBot has provided 100% accuracy and had saved a lot of time for me. Also, their support team is excellent and helped me with all the queries. Overall, I am highly satisfied with SpeedBot
Highly recommends Speedbot for its flexibility in options trading and options strategy creation. The platform's advanced algorithms can maximize returns, making investment effortless—an excellent Algo Trading Platform for all types of traders.
Ready to launch your Algo Trading Strategy? Let's discuss and automate it with our SpeedBot Custom Algo Development Solution.